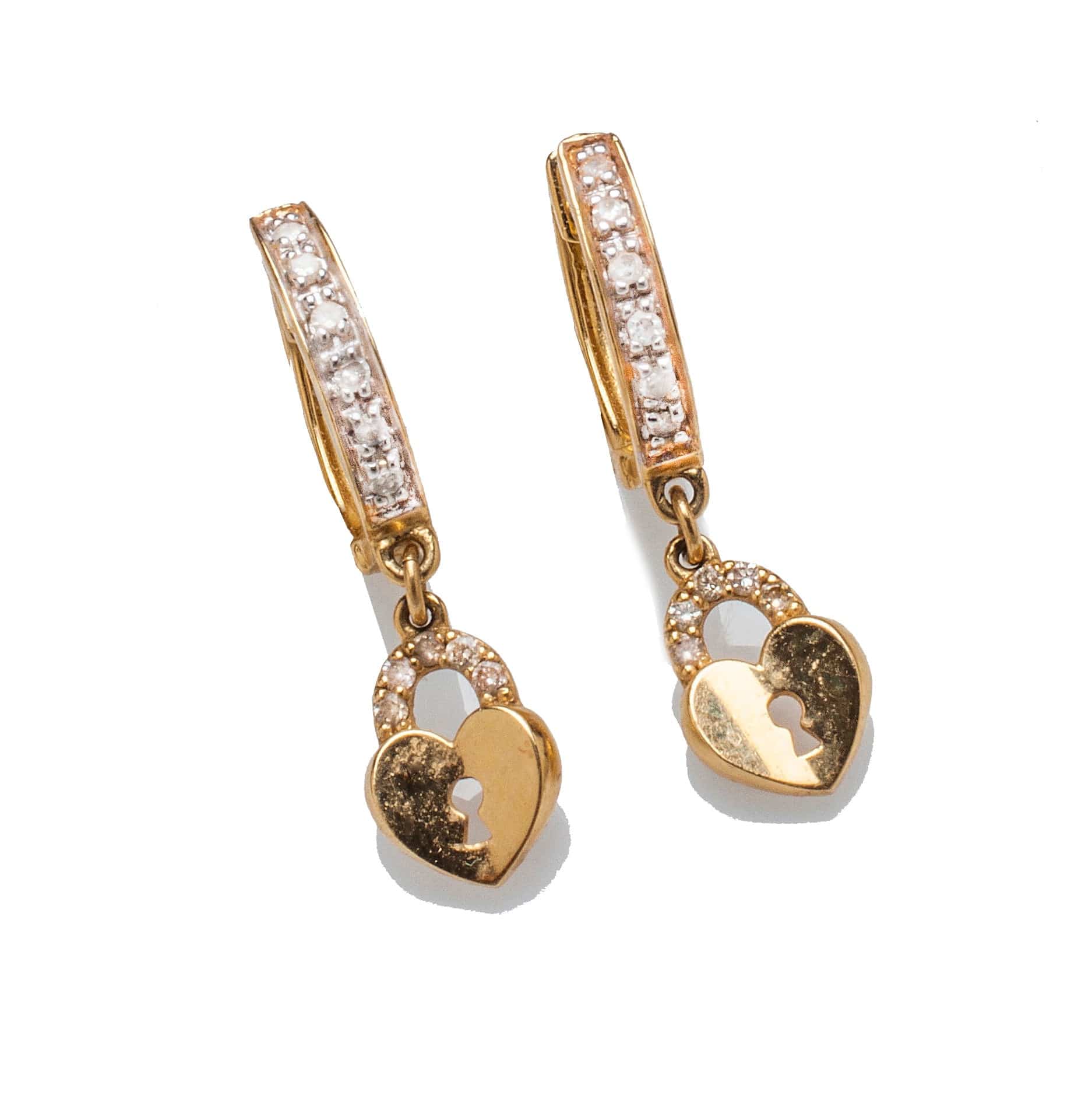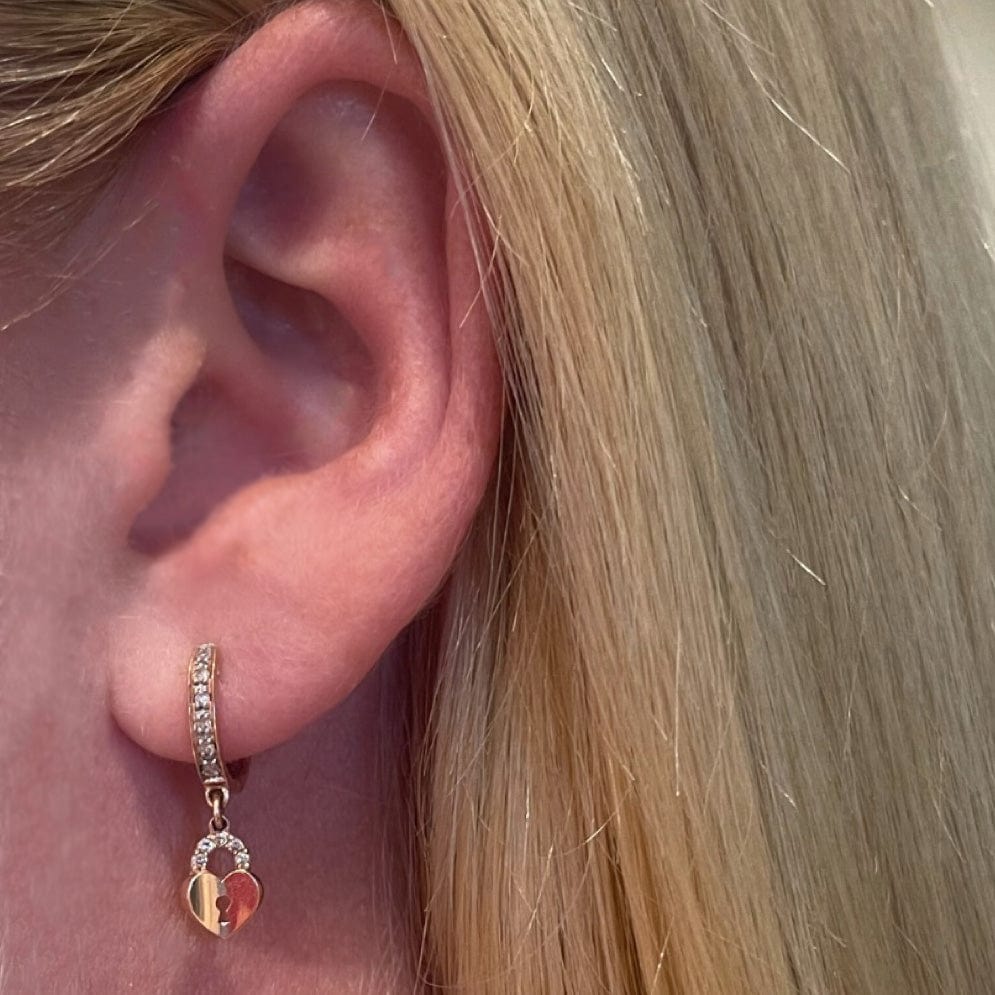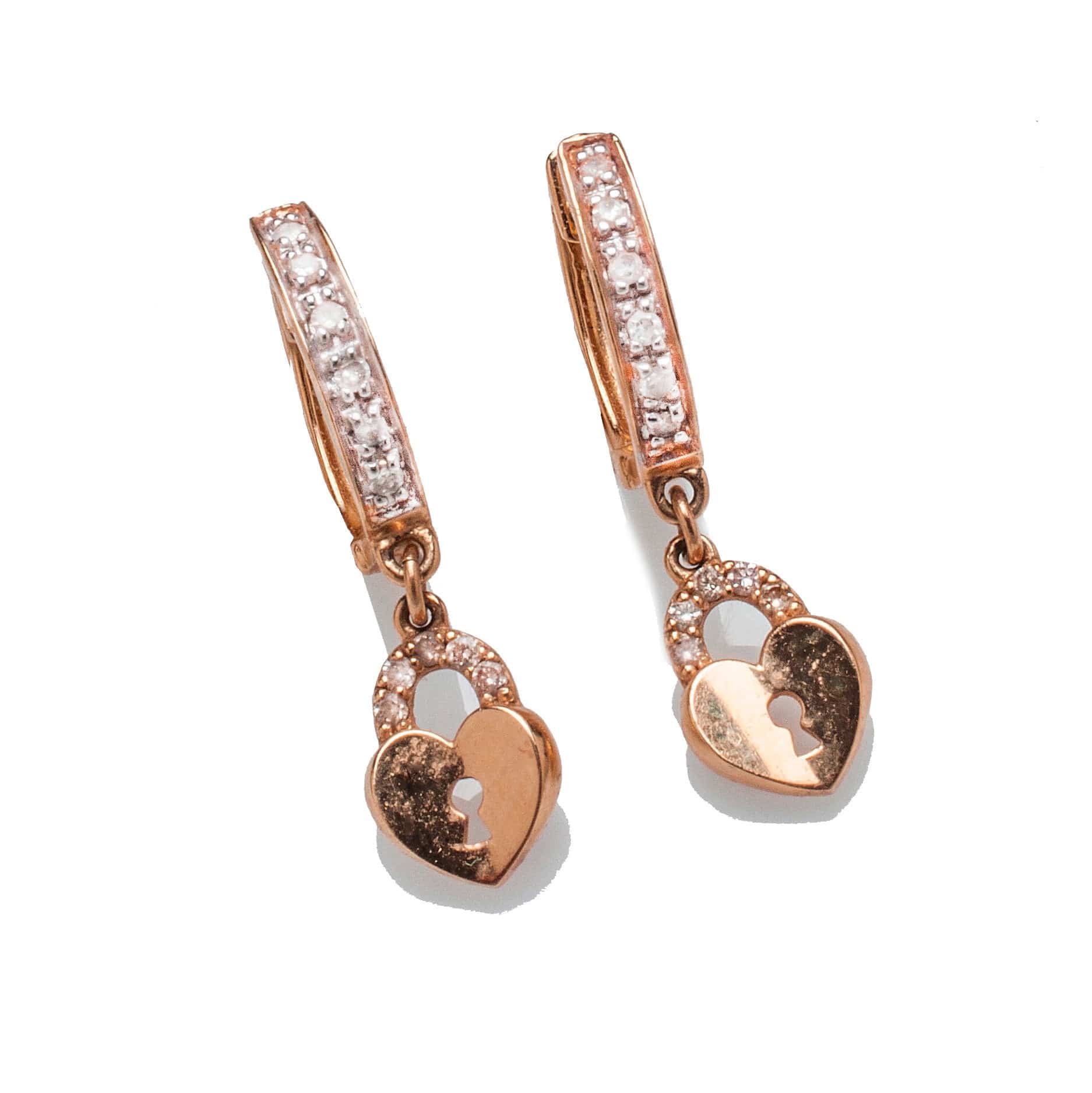 14K Gold and Diamond Hoop Earrings with Diamond Lock
14K gold and diamond hoops with diamond and gold lock. You can also choose your favorite charm from our collection for a custom made set of earrings.
Custom pieces are usually completed within 2-3 days. 
Please email us with special orders or any questions at special@ambtngold.com.