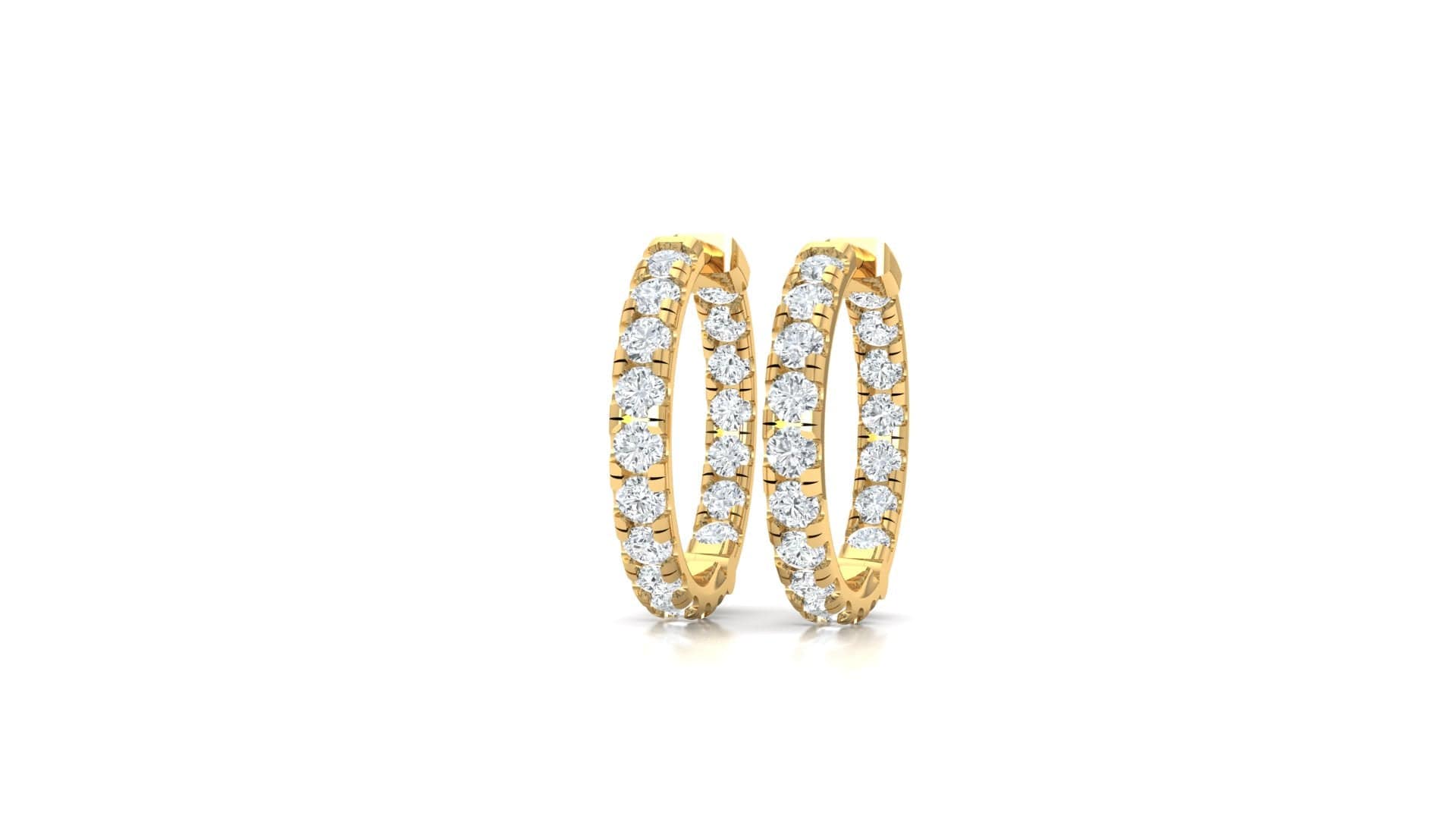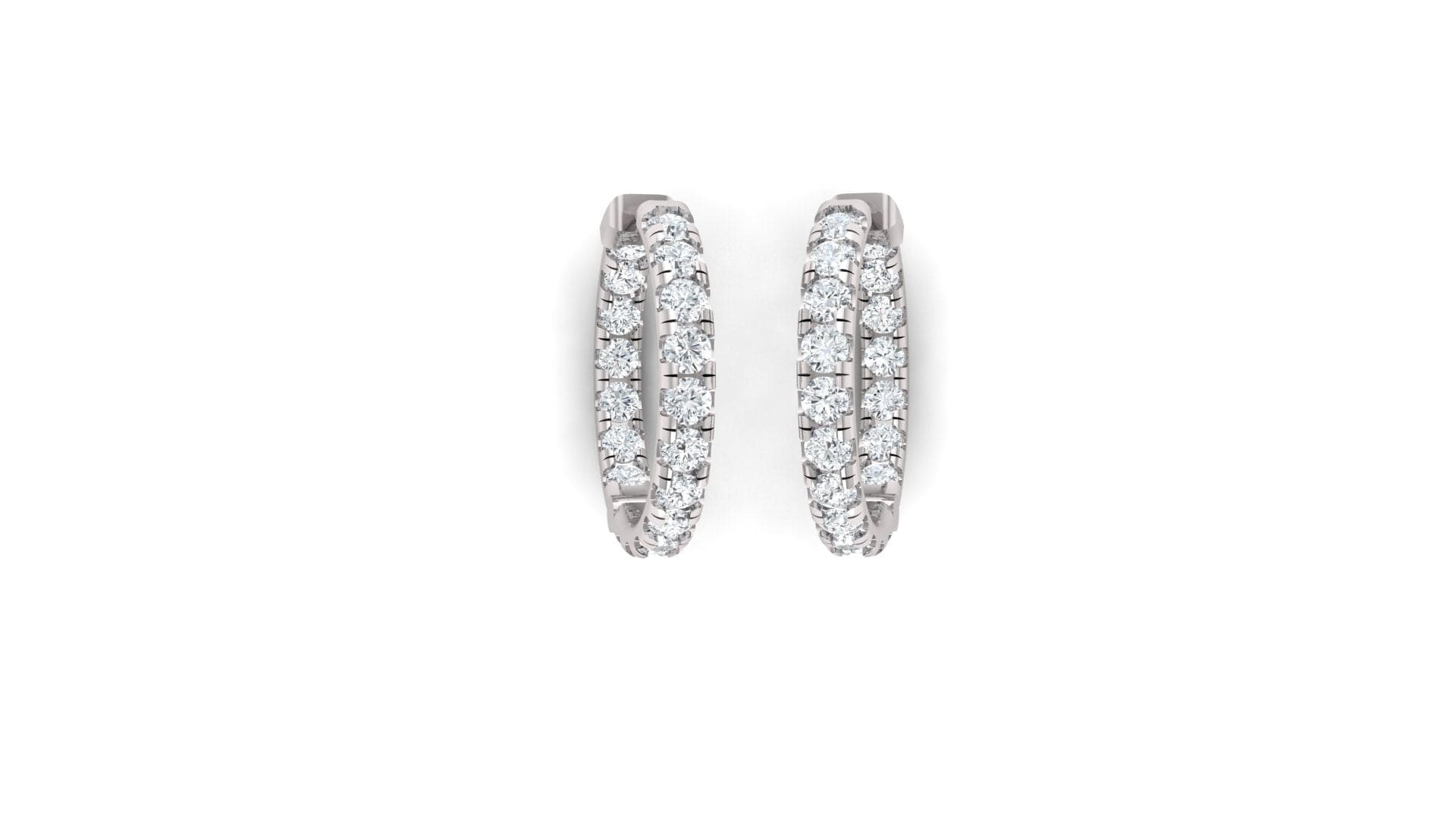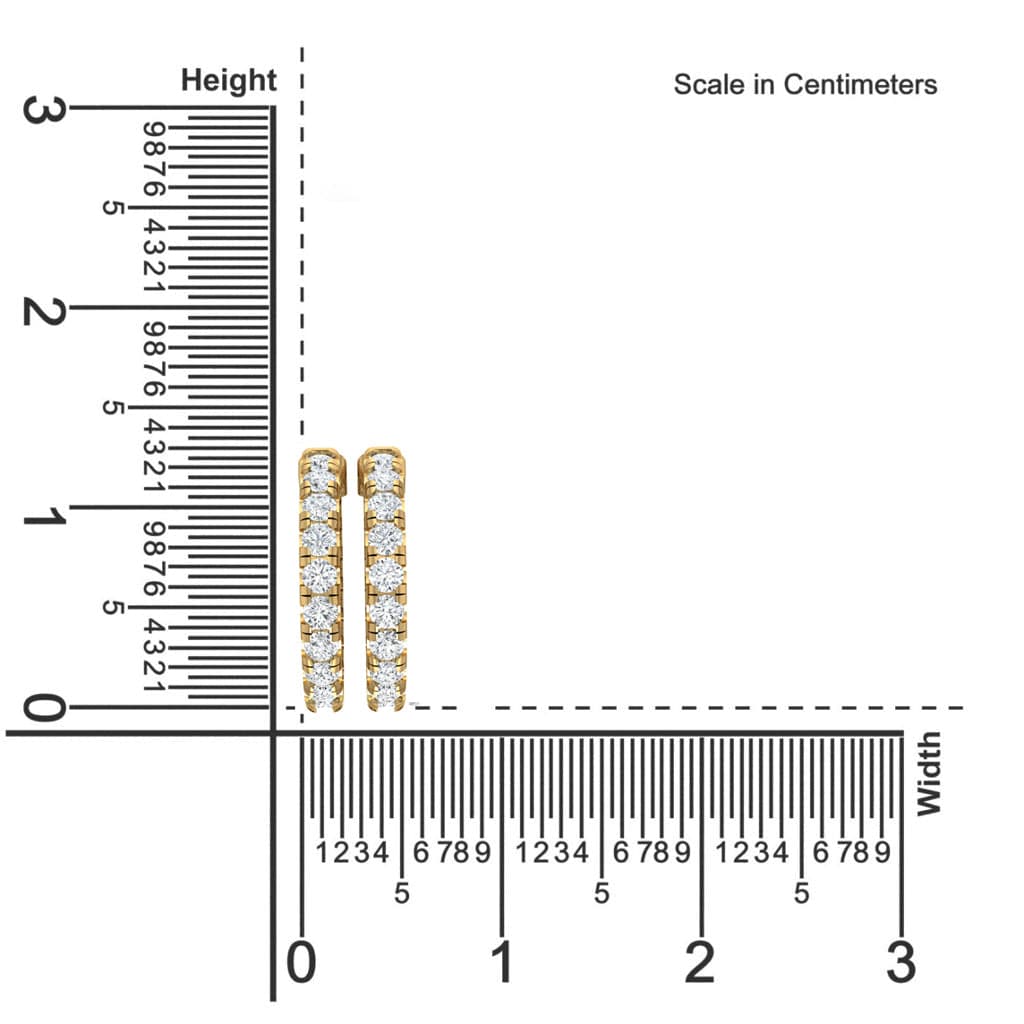 Inside Outside Small Diamond Hoop Earrings Lab Grown
White lab grown diamond inside outside hops are great for everyday or night.
14K & 18K yellow, gold, or white gold

Carat Weight: .75 ct
1.93 grams gold

54 diamonds
Made in New York

Complimentary gift wrapping included.

Our lab grown diamonds are the answer when you want a completely sustainable product. They are less expensive than mined diamond. These diamonds termed "identical" to mined diamonds, right down to the chemical structure. The only difference is their origin. 
Our designer first made a pair for herself as a test. Our customers have been requesting lab grown diamonds for quite some time. Our designer has spent time researching the entire process and quality--she loves them so much, she has created an entire lab grown collection.
Lab-grown diamonds are a very good price, costing 20-40% less than mined diamonds. They are sparkling diamonds that adhere to the highest quality standards of color, clarity, cut and carat.
Most all styles and sizes are available and in stock ready to ship. 

Please email us with any questions or special orders at special@ambtngold.com.