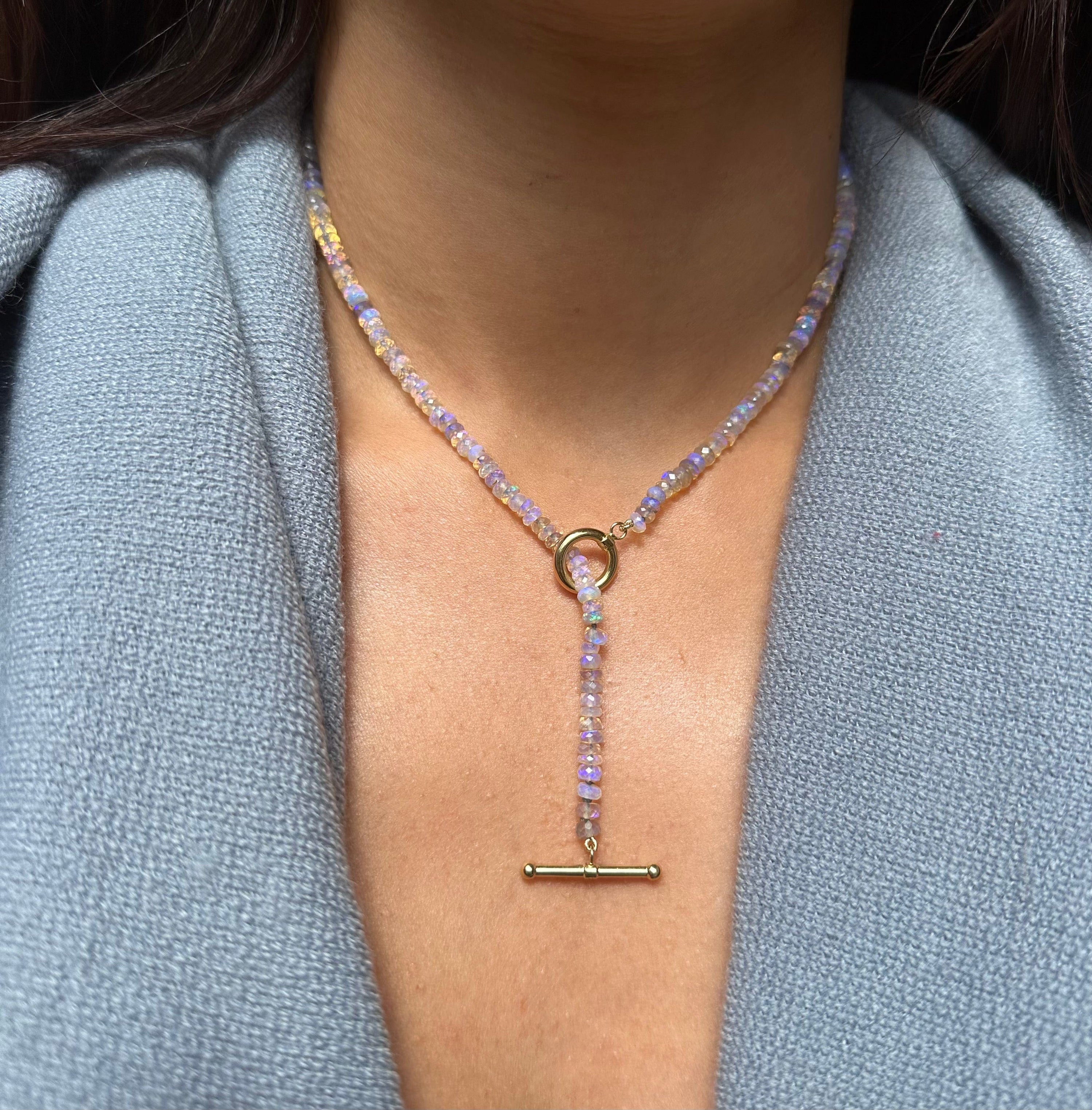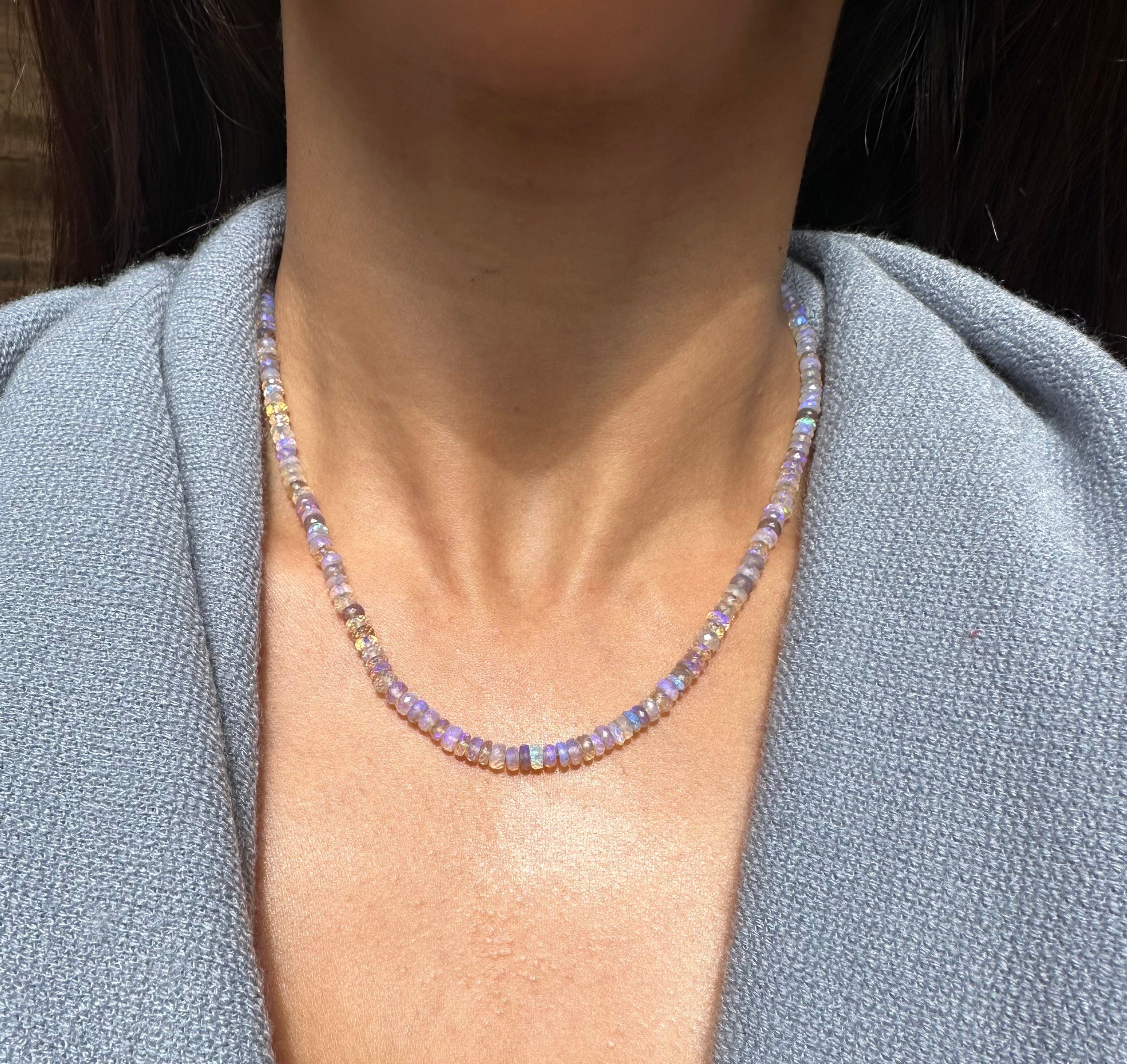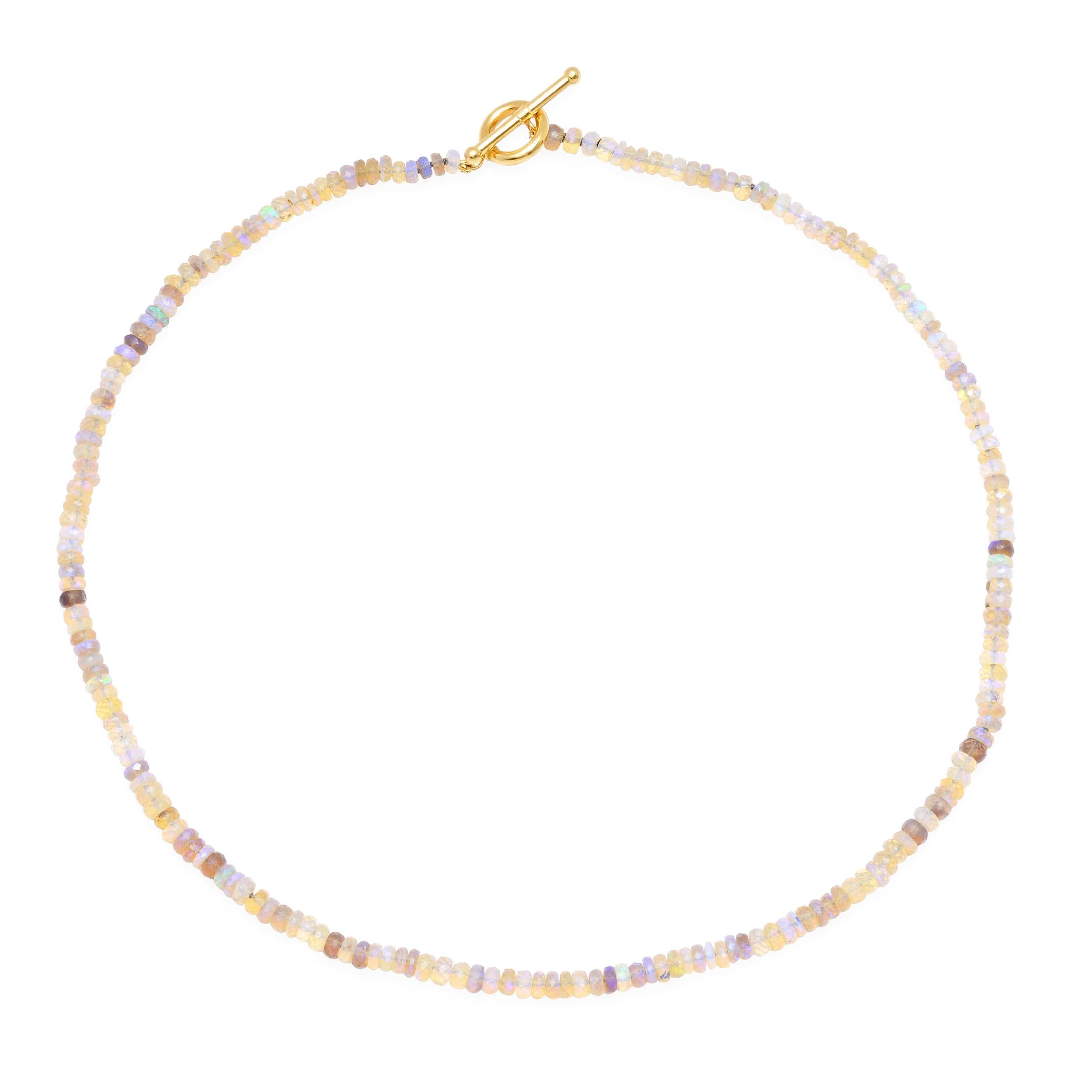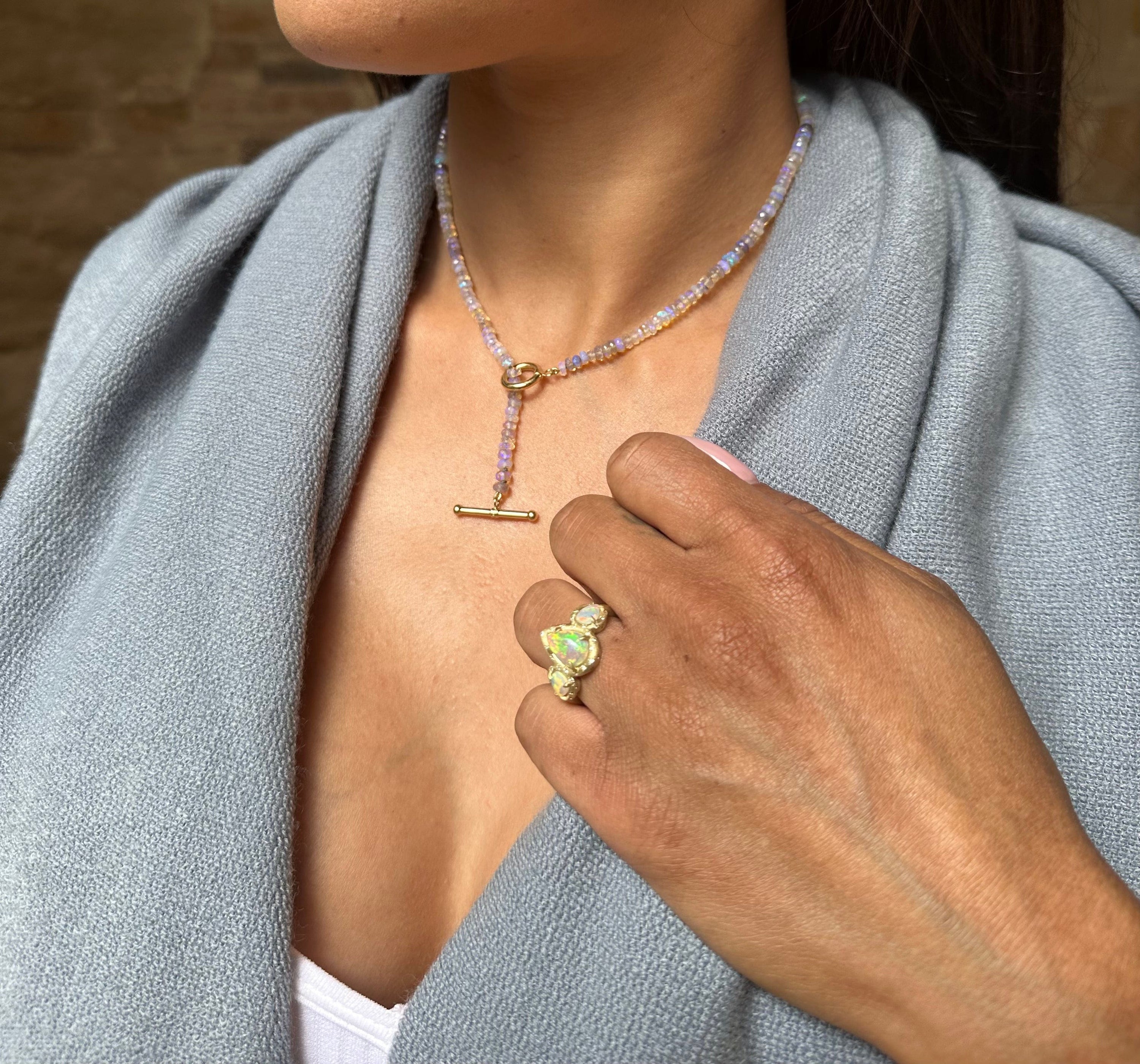 Opal Beads & 18K w/ Toggle Clasp
Tiny opal Strand with a toggle clasp hand-crafted by our designer. The simple design of tiny, sparkly opals in the full circle of the necklace. The opals glisten in the light, they are soft to wear and can be worn long or shorten using the toggle clasp. The quality of Austraillian opals are excellent with a deep color and a hint of ever so slightly bluish tone.
All orders other than 16" are custom and are final sale. We generate these orders in approximately 1-3 days, then they are ready for shipping.
You can add any charm or bead that you would like to any of our gem strands with a custom order.
Our designer states, "these are my favorite beads because they are small and grouped together sparkle like no other. I love to wear these strands with a sundress or a bikini, with a dress outfit or a white t-shirt".
Each necklace varies in terms of emerald color. For custom pieces, including long strands, which are made to order within 2-3 days.