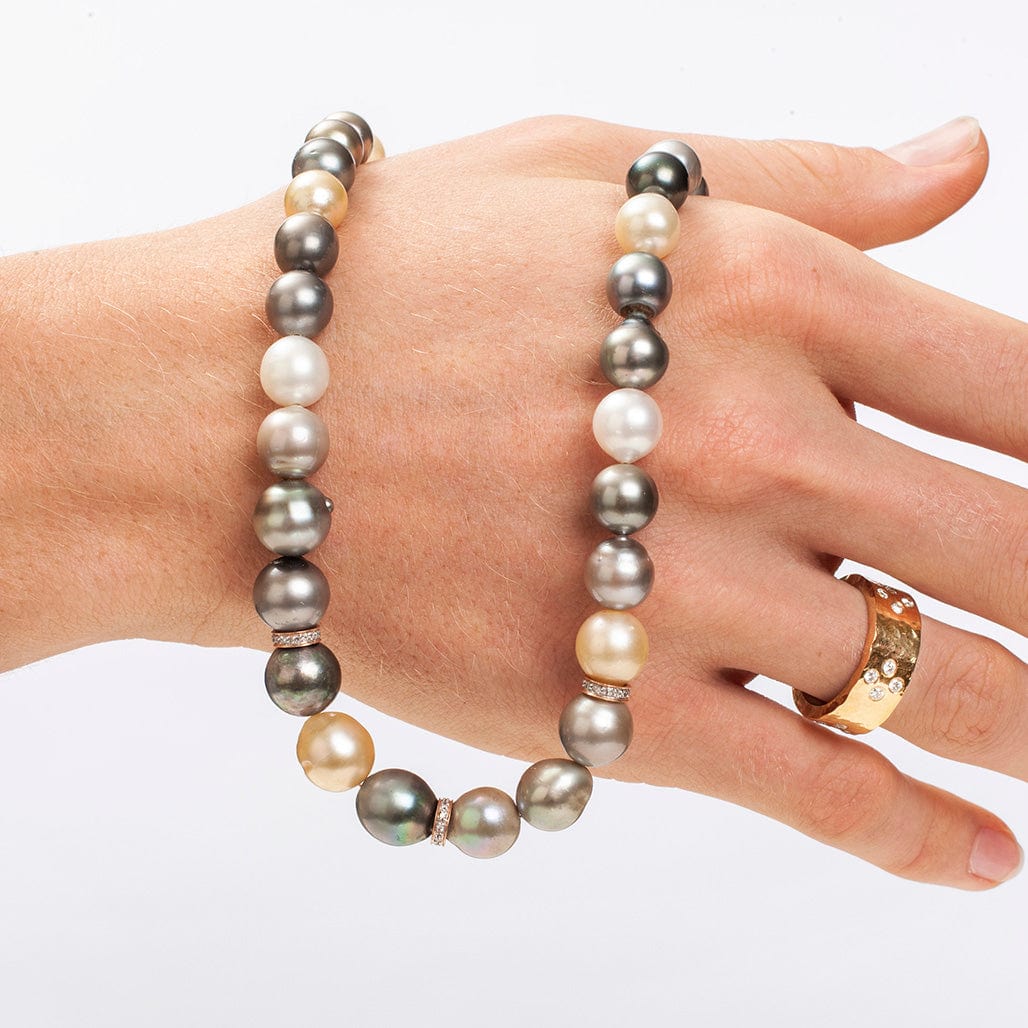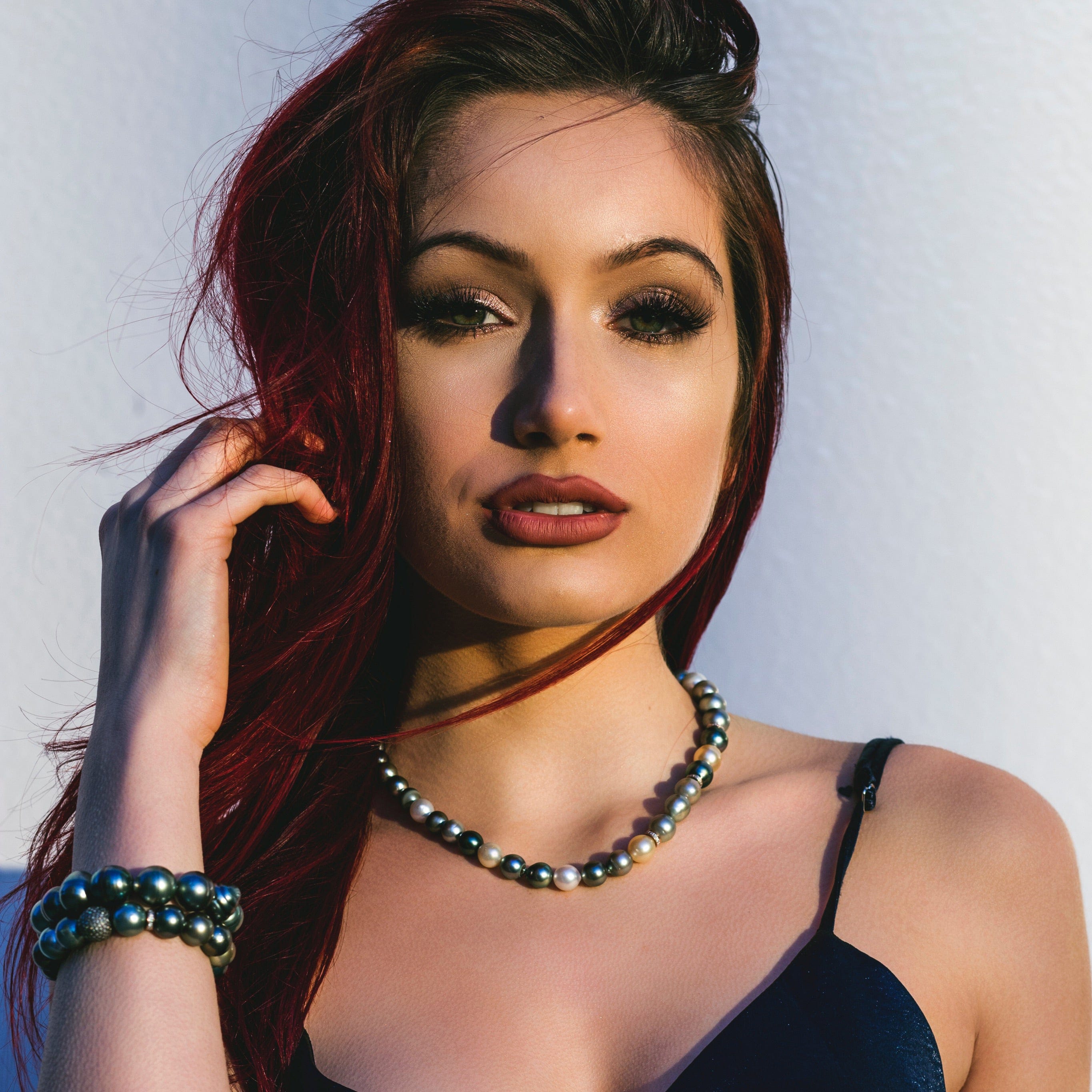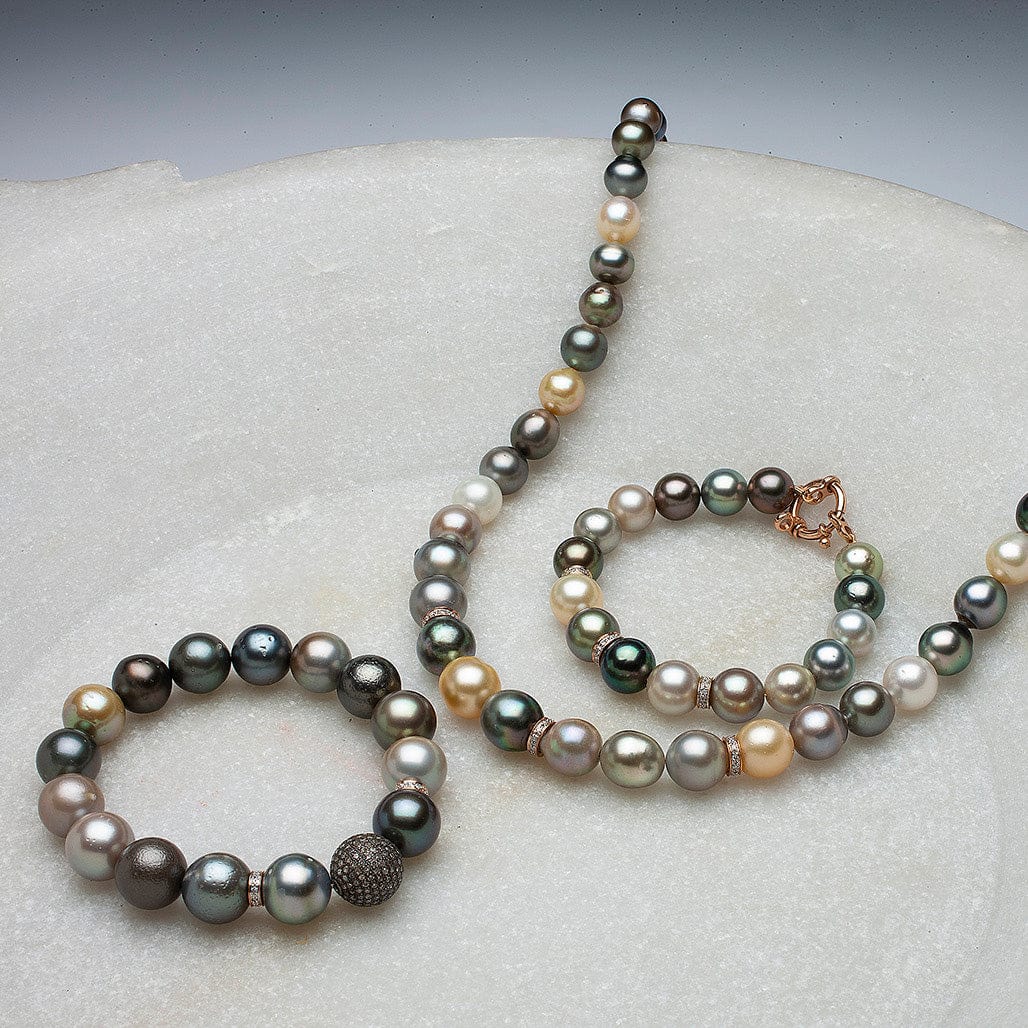 Tahitian Pearl Necklace with Diamonds
Our beautiful Tahitian pearl and diamond necklace is hand crafted by our designers. The pearls are of the highest quality and hand picked for perfection for each necklace. The necklace wears well with our Tahitian pearl and diamond bracelets.
Each necklace varies slightly in terms of pearl color and size. You can customize by adding diamonds and diamond round beads. Most special orders can be completed in 2-3 days.
14K & 18K gold
Your choice of length
Secure round spring carabiner clasp

Available in Yellow Gold, Rose Gold and White Gold
Complete customization available
Made with love in Los Angeles
Complimentary gift wrapping provided